About Us
At Max Coaching we are passionately committed to the idea that your career choices matter.
After all, they will determine what will fill many of your waking moments for much of your life.
And yet so often we don't choose what we will do for a living as much as we simply fall into it.
We may like what we're doing but we think we could be doing more.
Or we realise we're in the wrong career for us altogether and need to make a change.
Either way something tells us it's not a perfect fit and we need to finesse our career choice or find one that will suit us better.
That's where Max Coaching comes in.
We work with you to identify and achieve the career you want, using your preferences, skills, interests and values to assess the best options for you.
Alternatively, if you are happy in your chosen field, we will help you take your personal and professional strengths and skills to create a well-informed plan for career advancement.
For more than 15 years we have also worked with athletes, preparing them for and supporting them through their transition from sport.
Partnering with sporting organisations, we have worked together to create and deliver career engagement programs that help their athletes make the most of the present opportunities and prepare for the future.
Our passion is backed by a serious commitment to professionalism, an in depth knowledge of the labour market and a wealth of experience.
When it comes to working out the next stage in your career, we have a reputation for helping people to make informed, confident choices, and for turning accidental careers into well-chosen, satisfying ones that will matter to you.
Jane Lowder
Founder of Max Coaching and Career Coach
Voted best Career Coach in Australia
Jane Lowder began her working career the way many people do – falling into job after job – none of which turned out to be an good match for her preferred interests and skills.
After spending over a decade working as a teacher, adult trainer and then exploring roles in marketing, change management, project management, accounts and even ski instructing, but not enjoying any of it as much as hoped, Jane realised she needed to take decisive steps to find a career that was a better fit for her personality and the things she loved doing.
Taking the skills and insights gained from her time in the workforce, and her belief that your career should reflect who you are and what matters to you, she decided to pursue her real interest - helping people transition to careers that would be meaningful to them.
Her hard–won wealth of 'real world' job–transitioning experience, coupled with her coaching expertise, has since enabled her to successfully assist over a thousand individuals to identify and engage with the career path that's right for them.
Known for her engaging and confidence–inspiring approach with her clients, Jane is the winner of inaugural Australian Career Practitioner of the Year award in 2013. Her commitment to excellence saw her develop a best practice career program, "NRL CareerWise" for the National Rugby League, which resulted in the 'National Employer of the Year' award granted by the peak body for career development in Australia.
Joining forces with her partner Jeff Lowder, in 2012 Jane conducted a consultation process with the National Rugby League Education and Welfare team to develop bespoke software to underpin their valuable programs and show player engagement and program impact. The data collected by the software as part of the NRL CareerWise program led to ground-breaking research and findings around the positive impact of off-field career engagement on on-field performance.
Regardless though of where her career takes her, Jane remains committed to the original ideal that underpinned the founding of Max Coaching – that everyone should have the opportunity to discover the career that best fits their preferences and skills.
Jane is a Professional Member and NSW Division committee member of the Career Development Association of Australia, a certified Career and Executive Coach, an accredited MBTI® Administrator, a qualified teacher and a member of the University of Sydney Coaching and Mentoring Association. Jane has presented at the Professional Association of Athlete Development Specialists international summit and has collaborated on projects and research with Professor David Lavallee, a world leader in athlete career transitions.
Winner - 2013 Australian Career Practitioner of the Year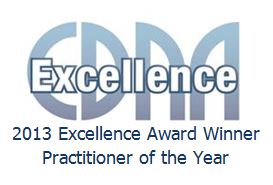 Trisha Mitchell - Practice Manager
As the Practice Manager, Trisha is the first point of contact for Max Coaching's clients and general enquiries.
Trisha graduated from the University of Technology, Sydney with a Bachelor of Business, majoring in Employment Relations. Trisha has gained Certification as Registered Migration Agent with the Migration Institute of Australia and also attained a Certificate IV in Workplace Training and Assessment.
After working in interesting and challenging roles at organisations such as GIO Australia (Branch Manager); KPMG (Migration Consultant) and Telstra Corporation (Learning and Development Manager), Trisha took a break from corporate life to be with her young family.
During this time Trisha was an independent distributor of children's books, consistently achieving top sales results; started her own business consulting on L&D aspects of business projects and also became actively involved in her local community, holding positions on various Management Committees in her childrens' schools.
What remains consistent is Trisha's natural affinity with people whilst maintaining an energetic, professional, results-driven approach.
Trisha has worked with Jane and Jeff at Max Coaching since 2008 and is excited to be part of Max Coaching's continuing growth and success.